About Us
Stanfos Inc. was established in 1974 in Edmonton, Alberta, and is located in an 8,000-square-foot office and warehouse complex on the southeast side of the city. The company was originally founded as Stainless Food Systems and Supplies Limited. Later, it was decided that while the name fit, it was limiting to the overall scope of what kind of a company that was envisioned. In expanding the business, we consolidated the long moniker into the shortened Stanfos. The new name reflected the spirit of the humble beginnings while building on the organization's dedication to helping businesses across Western Canada and beyond.
Today, our focus is to supply quality products and services. From plant layout consulting and training, to equipment supply, installation, commissioning and service, we have experienced and qualified personnel in the areas of instrumentation, AutoCAD, automation, welding, pipefitting and fabrication. Stanfos is a nationally recognized distributor of sanitary stainless steel fittings, parts, tubing and valves as well as pumps, meters, pasteurizers and all other process equipment. Stanfos also holds a Canadian Patent (#2,059,511) on the CIP-able Vacuum Breaker. Stanfos specializes in food industry sanitary welding and repair, as well as fabrication of equipment, tanks, conveyors, pump units, valve clusters and flow control panels.
Featured Products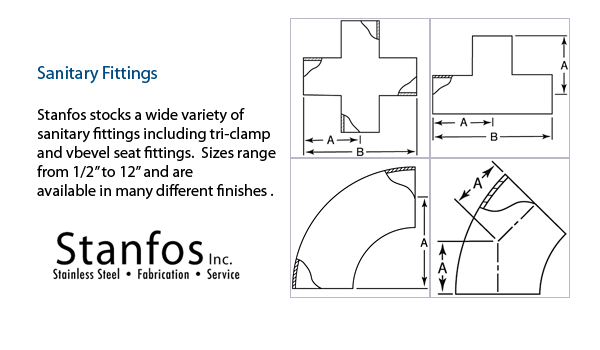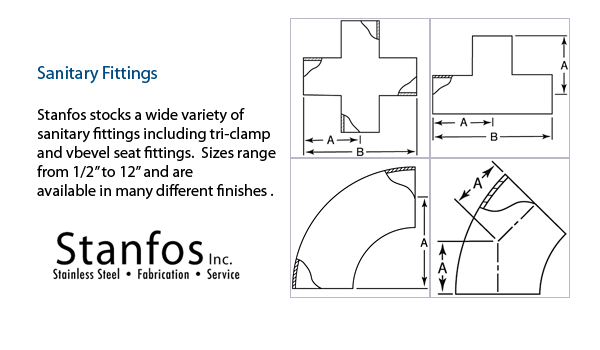 All fittings can be combined to create any desired combination. Don't see what you are looking for? Let us know, we probably stock it! We stock sanitary tubing from 1/4" up to 4". We also carry stainless steel pipe, available in size from 1/8" up to 12", as well as a full line of stainless steel pipe fittings.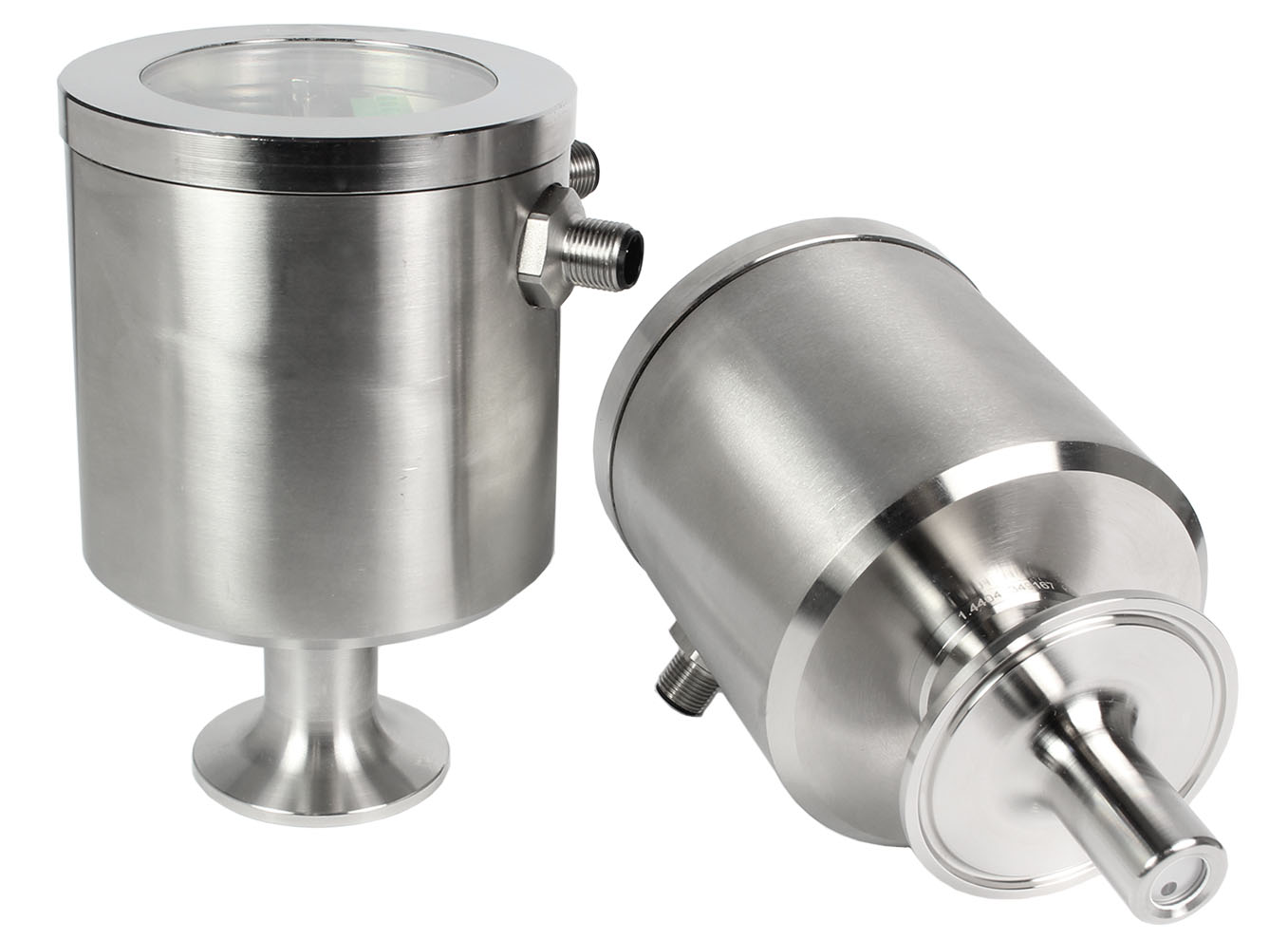 From inception to implementation, we can help improve your process, in both quantity and quality. With our experience and expertise, we are able to provide consultation, design, AutoCAD & layout, material procurement, fabrication and start-up/commissioning. Once your new process is up and running, look to us for continued support, as well as future improvements and upgrades. Click below to start the process and request a quote. We will meet with you to determine your exact requirements and start the process.
Stanfos stocks thousands of gaskets for all of the widely used sanitary fittings. In addition we have access to thousands more, so what ever you need, we can get it. We can even custom fabricate gaskets for your hard to find replacements. We also carry a full line of plate heat exchanger gaskets for nearly every make and model available.
Select one of our services below to explore more.
How to Reach Us.
Fill out the form below to request more information. Don't forget to leave your contact info and a detailed description of what you are looking for, so we can better assist you.
Stanfos Inc.
3908 69 Avenue NW
Edmonton, Alberta, Canada
T6B 2V2
Type your search criteria in the box below. If you can't find what you're looking for, please feel free to contact us.